Let Us Bring You the Best of South Beach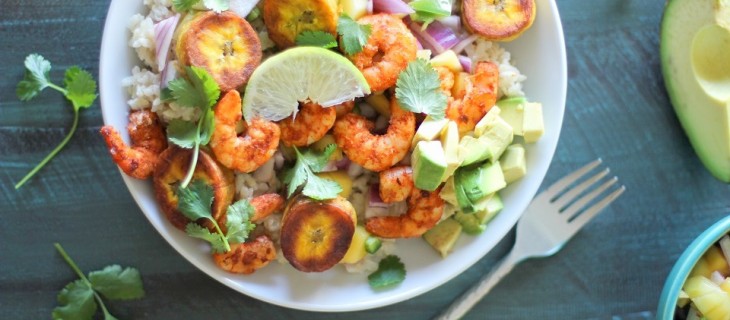 Cuban Style Seafood
Fans of Diners, Drive-ins and Dives and Unique Eats may already be familiar with La Camaronera Fish Market, but even if you are not an avid food television watcher, you will want to try this Cuban influenced restaurant. After a quick 25 minute drive from the Tides into Little Havana, you will be treated to some of the most unique and delicious seafood offerings in the Miami area.
La Camaronera is the result of a dream that the eleven Garcia brothers shared when they arrived in Miami from Cuba. The restaurant itself has been in operation since 1976 and has garnered the attention of national television shows like the ones mentioned earlier. This "Cuban fish fry" is open Monday through Thursday from 10:30 AM until 5:30 PM, Friday and Saturday from 10:30 AM until 9:00 PM, and Sundays from 10:30 AM until 4:30 PM. La Camaronera is home to some of the best fried shrimp not just in Miami, but in all of Florida. Other specialties include Arroz Con Mariscos, Empanada de Camaron, and Ostiones Fritos. I would suggest you try the famous Pan Con Minuta which is an amazing fresh Snapper sandwich. Honestly, you cannot go wrong with anything on the menu. Be sure to save some room for dessert like the delicious Key Lime Pie. If you are looking for unique local dining, La Camaronera is the place. Plus, the restaurant comes with the Guy Fieri stamp of approval, so you know that it is a quality establishment.
After indulging your desire for delicious, local cuisine, make your way back to The Tides to recharge your batteries before another fun night in South Beach. Or maybe this would be a good opportunity to enjoy the relaxing atmosphere of your room for the evening in preparation for your next day's adventures.
La Camaronera: 1952 W. Flagler St. Miami FL 33135
Read other posts
I just came back from a week in The Tides. It was amazing! The staf was very helpful, the room is beautiful, the view is amazing! We enjoyed the beach service, with complimentary chairs, umbrella and towels. Great place for couples!

- EricaQT

Great location! The building's grocery store has everything you need and It's a life savior most of the times! Security 24/7, super nice and welcoming staff. All the areas are very clean and the apartments are fully packed with most utensils you could possibly need! Would definitely recommend it!

- Sofiaforastier

The Tides is in a perfect location. The rooms are huge, the service is fantastic and the view from the rooms is amazing. Bathrooms and closets are also nice and huge. They offer chairs to seat by the beach. I would definitely recommend it to a friend.

- Leo79t

Location wins hands down for this hotel. It is located right on Ocean Drive! The rooms are very good in size. We were impressed with the Ocean views and interconnected rooms. The breakfast in the mornings were superb, with great views outside the main hotel entrance. The hotel did seem quiet during our stay. The hotel staff were very helpful and accommodating! Loved the hotel!

- Bimal20

My son and I stayed at the Tides Hotel on SoBe last week and I can tick every single box for excellence. Every single person who works for this hotel is professional, patient, and knowledgeable. The food was delicious, the rooms clean, and the location to the beach with free towels/chairs every day is a bonus. Stay at this gem of a hotel.

- Susan T
Newsletter Sign Up
Tides South Beach is an iconic hotel located on Ocean Drive, just steps from the crystal water